||DmC: Devil May Cry 5 (2013) PC 
Game Mediafire Multiupload Direct Links||
Release name: DmC: Devil May Cry (2013) Eng/Rus – RG Rev | Size: 5.55 GB | Genre: Action | Publisher: Capcom | Developer: Ninja Theory,QLOC | Release Date: Jan.25.2013 | Language: Eng
Description:
Devil May Cry brand new tears — DmC reinvents Capcom's classic action franchise to explore new frontiers with the series. The "Devil May Cry DNA" of stylish action, rewarding combat and a brash, smart-talking protagonist all remains; however, it has now injected with a dark and brutal gameplay that promises to redefine the franchise.
The Dante of DmC is a young man who has no respect for authority or society in general. Dante knows that he is not human, but also that he is not like the demons that have tormented him throughout his life. Caught between worlds, he feels like an outcast. He is now discovering and coming to terms with what it means to be the child of a demon and an angel. This split personality has a real impact on gameplay with Dante being able to call upon angel and demon abilities at will, transforming his Rebellion sword on the fly to dramatically affect both combat and movement .

.
Features:
Do it with style – Utilize Dante's Angel and Demon powers to chain together ground-based and aerial combos to achieve the best style ranking.
Who is Dante? – Explore Dante's early years in a gripping narrative featuring familiar faces from the series alongside all new characters.
Unbridled action – The intense and iconic sword and gun based combat returns with the addition of new weapons all designed to dispatch the demonic spawn back to hell with style and panache.
Retaining the Devil May Cry DNA – Capcom staff, including team members from previous Devil May Cry titles, have been assigned to the project from the outset to ensure DmC is a true addition to the Devil May Cry franchise.
Unrivalled production values – Ninja Theory will take advantage of the latest performance capture technology to deliver a level of character design, story-telling and cinematics that perfectly complements DmC's high-octane combat.
Minimum System Requirement :
OS:Windows Vista(R)/XP, Windows 7, Windows 8
Processor:Intel(R) Core(TM)2 Duo 2.4 Ghz or better, AMD Athlon(TM) X2 2.8 Ghz or better
Memory:2 GB RAM
Graphics:NVIDIA(R) GeForce(R) 8800GTS or better, ATI Radeon(TM) HD 3850 or better
DirectX®:9.0c
Hard Drive:9 GB HD space
Sound:Standard audio device)
Note :
Copy Every Link In New Tab  & Wait 5 Sec Then Click Skip Ad To Download ..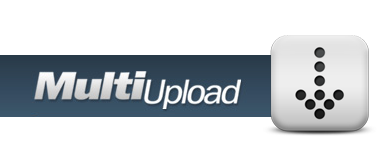 Multiupload Fast Resumable Download Links 200 Mb Per File
http://adf.ly/I5WMx

http://adf.ly/I5WMy

http://adf.ly/I5WMz

http://adf.ly/I5WN1

http://adf.ly/I5WN2

http://adf.ly/I5WN3

http://adf.ly/I5WN4

http://adf.ly/I5WN5

http://adf.ly/I5WN6

http://adf.ly/I5WN7

http://adf.ly/I5WN8

http://adf.ly/I5WN9

http://adf.ly/I5WNA

http://adf.ly/I5WNB

http://adf.ly/I5WNC

http://adf.ly/I5WND

http://adf.ly/I5Wi7

http://adf.ly/I5Wi8

http://adf.ly/I5Wi9

http://adf.ly/I5WiA

http://adf.ly/I5WiB

http://adf.ly/I5WiC

http://adf.ly/I5WiD

http://adf.ly/I5WiE

http://adf.ly/I5WiF

http://adf.ly/I5WiG

http://adf.ly/I5WiH

http://adf.ly/I5WiI

http://adf.ly/I5WiJ
Size: 5.55 GB
Click On 
Download
 Link Wait For Five Seconds Then Press 
OR
Direct Download Links [700 MB Per File]
Note :
Direct HTTP Links Allow You Highspeed Downloading With Resume Support..
http://feeds.feedburner.com/pcsoftsfull